British Columbia. Former name: Fraser River drainage
Junction of Robson River and Fraser River
Earliest known reference to this name is 1863 (Milton and Cheadle).
Not currently an official name.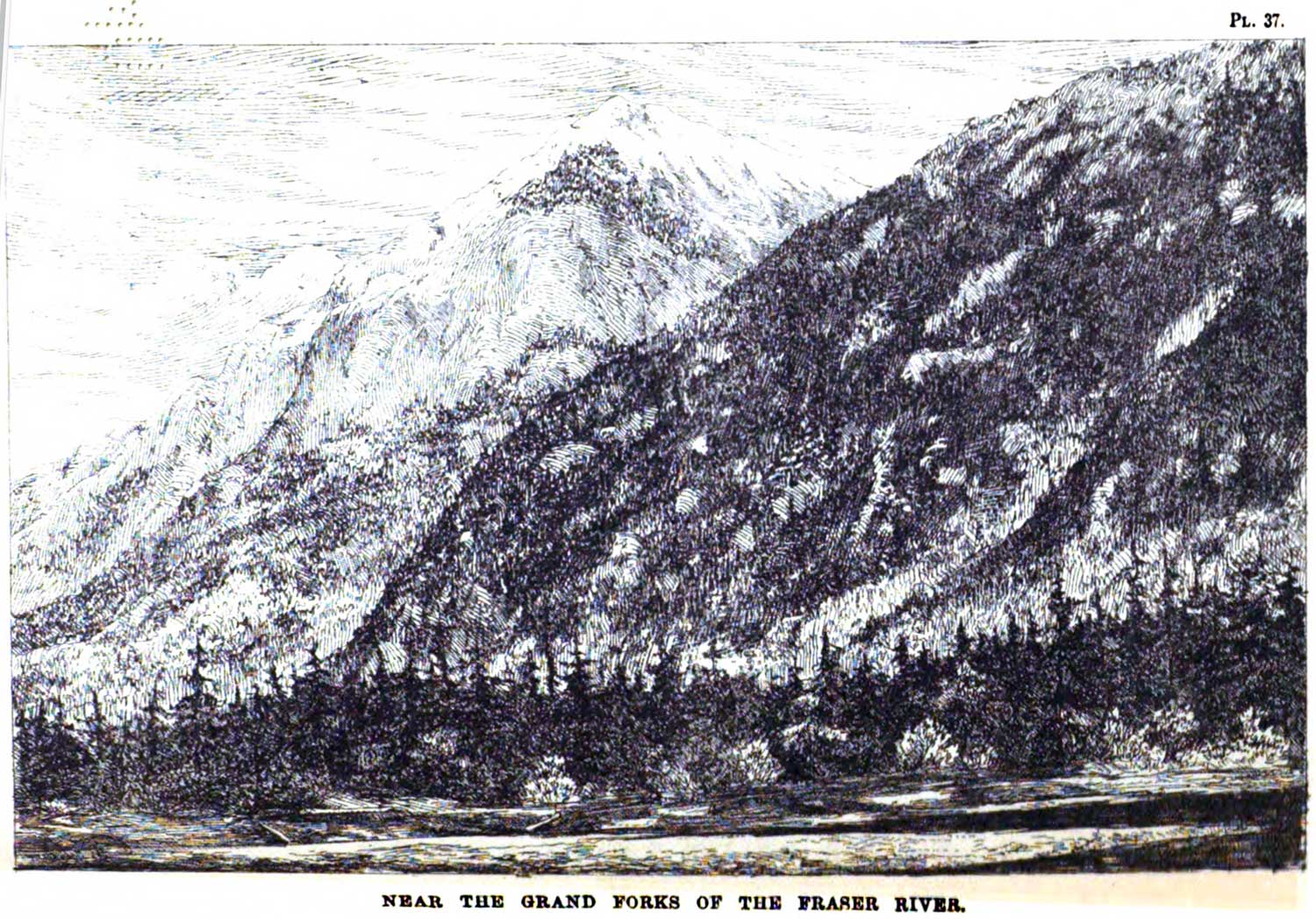 The Grand Fork of the Fraser River is where it is joined by the Robson River. Passing the Fork in 1863, Walter Cheadle said, "This Grand Fork of the Fraser is the original Tête Jaune Cache, so called from being the spot chosen by an Iroquois trapper, known by the sobriquet of Tête Jaune or "Yellow Head," to hide the furs he obtained on the western side."
"Gnd. Fork of Fraser R." appears on Trutch's 1871 map.
The Robson River is called Grand Forks River on Coleman's 1911 map of the Mount Robson region and Arthur Wheeler's 1912 topographical map of the Mount Robson region.